regatta
The Game Changer - hamma™ Regatta 0
Introducing hamma™ Regatta, the standing rigging fittings that designed to match the extreme high performance of the hamma™ X and hamma™ Pro cables for racing, cruising, and dinghy markets. hamma™ Regatta has been engineered utilising the best materials for performance and endurance, ultimately giving the end user the utmost confidence in the standing rigging while in some of the world's harshest environments.

The hamma™ X and hamma™ Pro stainless steel wire strand has up to a 30% higher minimum breaking strength than other ordinary wire, so the challenge was to engineer a range of rigging hardware that could match the increased performance of hamma™ X and hamma™ Pro.

3 key features that contribute to hamma™ range:

(1) Increased Material in Key Stress Areas
Using the latest technology to determine key stress area when under load, hamma™ Regatta was designed to have a sleek, infinity design, while at the same time increasing the material used in key stress areas. This has resulted in fitting that is up to 30% stronger than other fittings on the market, and will match the break loads of the hamma™ Pro strand.

(2) Rolled Threads
Rolled threads offer a distinct advantage by forming compressed, continuous granular lines that resist stripping. This is particularly evident in the root section of the thread where compressed granular lines increase hardness by 30%. The active stress area is also maximised by compressed redistribution of the material, as opposed to material loss.


(3) Toggle Strength & Swage Length
Toggle length optimised with oversized cross pins for increased strength. At the same time, the swage length has been increased to minimum of 11 times wire diameter. This is consider the best weight vs performance solution, which ensure the standing rigging does not fail due to slippage of wire in the swage ends under extreme conditions.

Check hamma™ Regatta at our online catalogue via this LINK.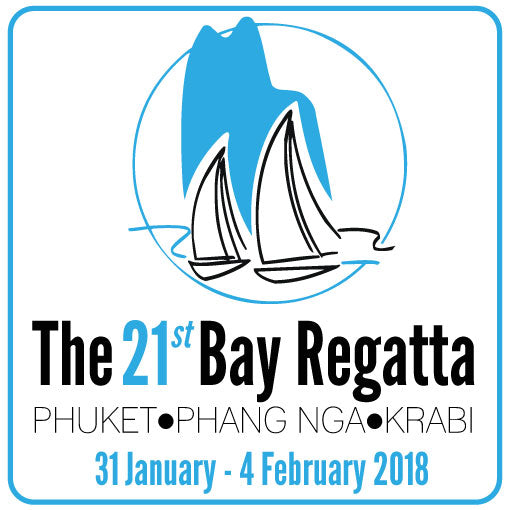 The 21st Bay Regatta, Phuket 0
Now in its 21st Year, 
The Bay Regatta
 takes the fleet from Phuket, through the spectacular scenery of Phang Nga Bay to a new anchorage each evening, holding awards parties in a wide variety of different locations.